Details to Think About When Choosing the Best Movers – 24/7 Availability – (301) 424-1410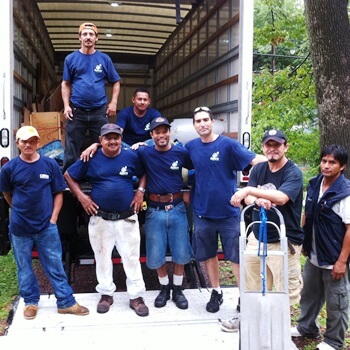 Choosing the best movers to transport your belongings is an important decision that takes serious consideration. After all, selecting the wrong one could result in discourteous or slow service, or your belongings becoming lost or damaged. Before making a final decision about which mover to hire, you need to research several different moving companies based on the criteria below.
What makes me an expert? I own Jake's Moving and Storage, and my team and I have provided quality storage, packing, and moving services in Maryland, Washington DC, and Virginia for over 10 years. Read on to discover how to select a quality mover.
Ask for Recommendations
Ask friends, relatives, and coworkers about the professional movers they employed the last time they moved from one location to another. Realtors are another source of quality information about movers. Always ask to speak to previous customers or other references to receive their feedback. You should avoid companies that do not have references available for you.
Take Advantage of a Free Quote
When choosing the best movers, always ask for an estimate for the services you will need. Residential movers and commercial movers alike will need to examine the items they need to transport before being able to provide an exact figure for their services. Estimates should always be free and remember, if it sounds too good to be true, it probably is. Jake's Moving and Storage offers free quotes for moving and because we're flat rate movers, there will be no added fees.
Is the Moving Company Available on Your Desired Date?
Do not forget to ask if the company is available to provide you service on your desired date when you are choosing the best movers. If it is not, you may need to search out another company to deal with regardless of how reputable the company is. Moving is stressful enough without having to deal with changing your moving dates to accommodate your mover.
Questions to Ask a Moving Company
On top of the above tips, I've provided a list of questions below that you need to ask a moving company before hiring to transport your belongings. In addition, I provide how my company will answer these questions for your convenience.
1. Does the company offer a free estimate?
My company, Jake's Moving and Storage, provides free estimates on the services you require my team to provide. These include but are not limited to local moves, interstate moves, vehicle storage, residential junk removal, office relocation, and more!
2. Is service available 24/7?
At Jake's, our mission is to make your move stress-free. Because of this, and unlike other moving companies, we are available for you 24/7.
3. Are there hidden fees that will be tacked onto the final bill?
I do not believe in hidden fees, and that is why I charge a flat rate. My company's flat rate movers' policy is unique and rare within this industry. You will find my pricing competitive and not out of line with industry standards. I stick to flat rates that include moving helpers, a truck, and all packing materials based on the amount of items you need my team to transport and the distance you need this team to move the items.
4. Does a large corporation own the company?
Jake's Moving and Storage, as a family-owned company, provides individualized and personalized service unlike a number of corporate-owned movers. My staff is courteous and friendly to every person whom they serve daily. I believe in complete honesty when dealing with clients.
5. Is the company licensed, bonded, and insured? Does it have any other accreditation?
Make sure the movers you hire are certified and professional. For example, if a company is not AMSA certified, then they cannot claim to service long distance moves. You would be taking a security and financial risk moving with them. I operate a licensed, bonded, and insured moving service for your protection. My company is also USDOT, AMSA, ProMover, and BBB certified.
6. How much experience does the company have in the moving industry?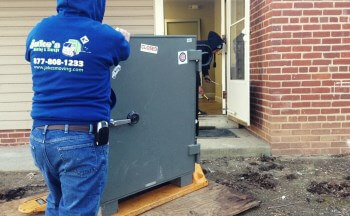 It's better to hire a mover that has years of experience, especially when it comes to moving large and bulky items or moving antiques. My company has been in business for over 10 years.
7. Is the company locally based and familiar with all service areas?
Jake's Moving and Storage is based in Potomac, MD, so my team and I are very familiar with the Washington Metropolitan Area, which includes Maryland, DC, and Virginia.
You can easily understand by the information above how important it is to research thoroughly next time you need the services of a professional mover. Jake's takes the hassle out of choosing the best movers by providing complete junk removal, moving, storage, and packing services for Maryland, Washington DC, and Virginia. Contact Jake's today to schedule your next move.